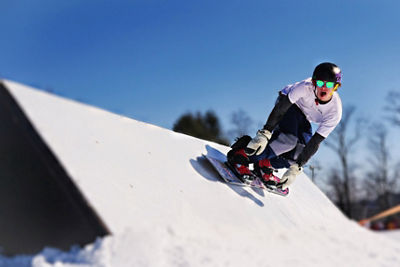 The National Ski Area Association and Burton Snowboards would like to welcome you to the "Smart Style" Terrain Park Safety initiative. This venture has been a cooperative effort to continue the proper use and progression of terrain parks at mountain resorts while delivering a unified message that is clear, concise, and effective. The more people we can educate and get involved to help spread the word, the better.
The Smart Style Program
There are four main messages that as associated with Smart Style:
Make a Plan: Every time you use freestyle terrain, make a plan for each feature you want to use. Your speed, approach, and take off will directly affect your maneuver and landing.
Look Before you Leap: Scope around the jumps first, not over them. Know your landings are clear and clear yourself our of the landing area.
Easy Style It: Start small and work your way up. (Inverted aerials not recommended!)
Respect Gets Respect: From the lift line through the park.
For more information, please visit their website.
Visit Website